Integrate Hotel WiFi with your PMS system and automate billing for your guests


Post Charges to the Guest Room
Customer chooses username, password, price plan (like 7 days Internet) and confirms the identity with a room number and personal details.
If successful, Internet is enabled and payment is added on provided room number, and customer will see this charge in your PMS.
System can be configured to provide free access (no charge), to apply complimentary plan to member or loyalty guests, or provide list of available plans so user can choose and pay.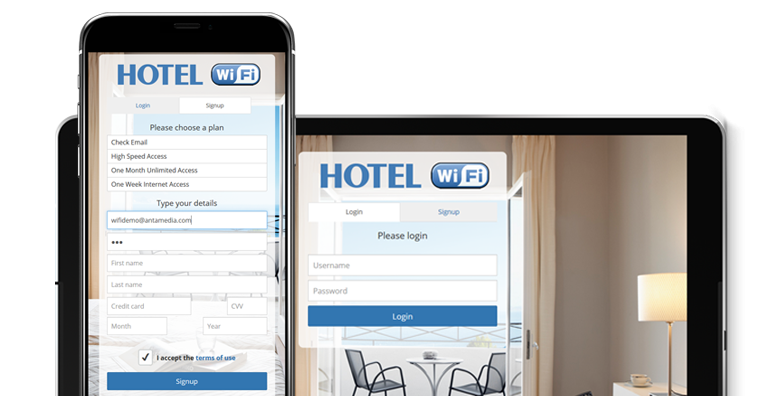 Supported Hotel PMS interfaces:
Oracle Opera PMS and Fidelio Suite8 PMS (IFC Part Number 5009-313)
Sabre SynXis Property Manager
Agilysys Visual One/rGuest Stay

Consolidated Resorts PMS Cornerstone
iHotelligence Hotel Management Software

INN-Client Server System ATRIUM

INNfinity Hospitality Systems
Combine free Hotel WiFi with paid faster access
Hotel WiFi software helps you offer free trial Internet access and convert your customers into paid subscribers.
Once the customer is satisfied, he can sign-up for the higher level account without restrictions.
Ability to offer paid upgrade is very important, as business users or those needing video streaming will not be satisfied with your free-level service.
On contrary, users needing only simple services as browsing or Email access would appreciate a free offer, and be loyal to your main services.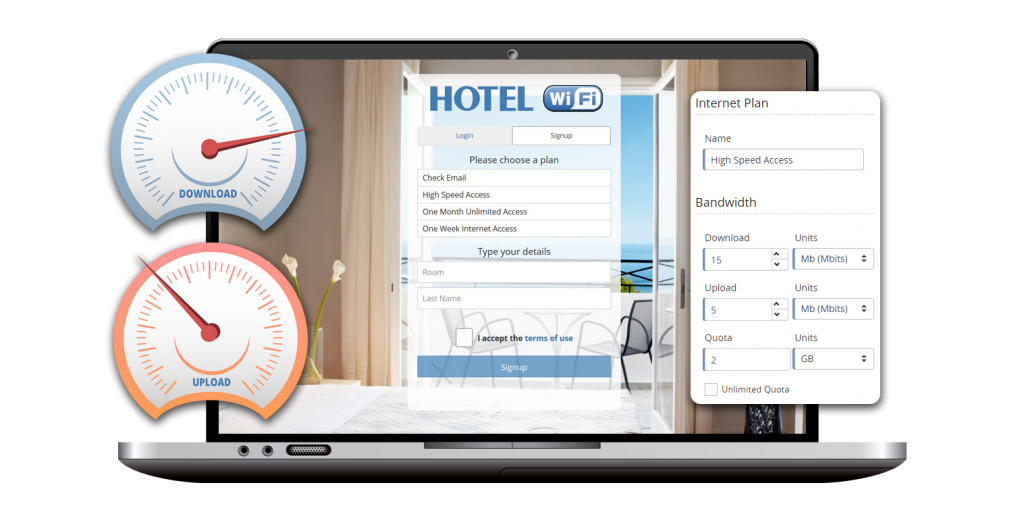 Entire process is automated, and follows the rules you specify:
Duration of the free trial

Available bandwidth quota

Time of day when free access is available and much more…
In-use by major hotel chains for more than a decade, our Hotel WiFi solution is the only high-performace Windows based solution available. We are the only company that can offer both Cloud WiFi and On-Premise Server based Hotspot solution worldwide.
Your server running software

Server required with 2 network cards

Controls connected network (like hotel)

Each network requires separate server

Hardware: Any access-point

Exclusive on-premise private use
Cloud platform managed by us

No initial hardware cost (except routers)

Subscription (monthly payment)

Controls any connected router

Worldwide deployment, easily scalable

Hardware: Routers with Radius support

Centralized management and updates